Environmental test chambers and shakers for rent
Make your team's Research and Development efforts easier without having to make large investments in test equipment used rarely or periodically. To help you with that, you are more than welcome to rent our test equipment.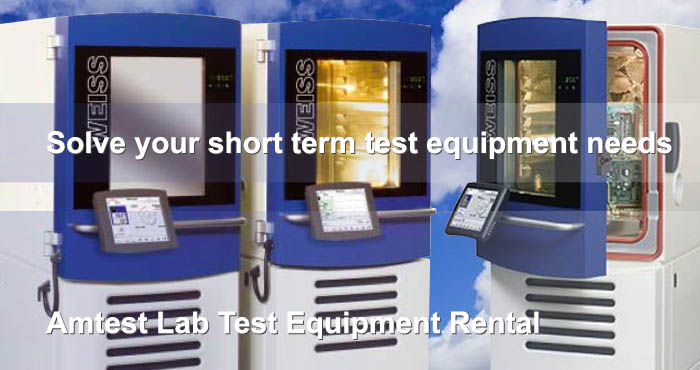 Solve your short term test equipment needs
Our services are practical, flexible and beneficial.
We offer environmental simulation test equipment for a wide range of applications under various renting conditions.
We provide you with customised quotation that best suits your needs and budget!
Operation of the rented equipment along with the testing processes is extensively explained by our highly qualified professionals.
We deliver the machine to your site if so required.
For fast and easy booking, please contact our customer service representatives (i.e. by phone).
Frequent customers are given the possibility to select a member of our expertise team who will be their all-round contact person with all inquiries.
We also undertake to perform hire testing on the demonstrated machines and on our partners' equipment in our test laboratory.
Current status of the equipment available for renting from our
test laboratory:
Our test equipment available for renting helps you to
Facilitate your developers' activities
Produce products of perfect quality
Build the trust of your customers in your products
Demonstrate that your development is worth financing
Scope of application of our test equipment
Product and package testing
Machinery testing
Vehicle parts and automotive equipment testing
Electronic device testing
IT equipment testing
Test types
Temperature / humidity resistance tests in climatic chambers
Vibration resistance tests
Vibration load resistance tests
Service life tests
Durability tests
Areas of application
Automotive industry
 

Packaging industry
Electronics
Energy sector
Food processing sector


Engineering sector
Pharmaceuticals sector
Information technologies
Cosmetics sector
Research institutions

Plastics technology
Aerospace sector
Space technology
Chemical industry