Simpati – Web-based test administration
SIMPATI online expands your local SIMPATI installation with test reporting including test material management and enables you to visualise your test systems across locations with automated generation of test reports.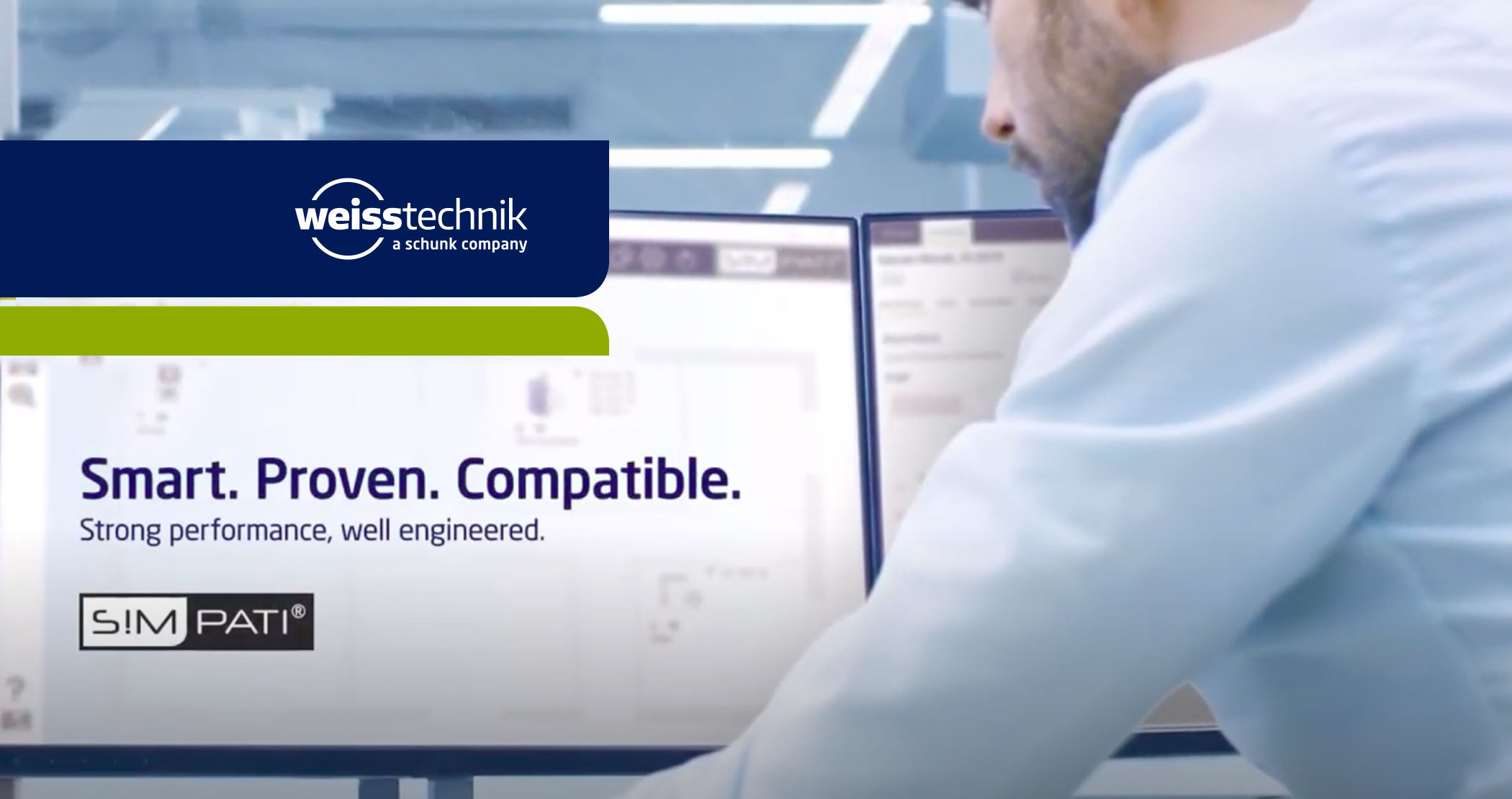 Your worldwide access with S!MPATI® online.
S!MPATI® online expands your local S!MPATI® installation.
Test reporting are transferred into a Word template based on DIN EN 60068-2-38 and are easily editable. The created test reports directly contain all necessary graphical evaluations, your written test documentation, test images and the corres-ponding system protocols.
With Microsoft Azure S!MPATI® online offers a secure cloud service and thanks to the automatic updates you are always up to date.
Furthermore, S!MPATI® online is downward compatible with weisstechnik test chambers from 1999.


S!MPATI® online –  Cloud-based test management
S!MPATI® online – The new multifunctional evaluation

Step by step  to digitalisation
Your installation path to S!MPATI online
S!MPATI 2016 or newer must be available.
You need a S!MPATI online account. You can simply apply at
Then download and install the Weiss IoT Gateway. You can get the software free of charge at weiss-technik.com/software.
Click on the newly created desktop icon and enter the S!MPATI online account information you previously requested (see point 2).
Go to simpati.com and and enter your S!MPATI online data to log in.
Our Highlights
Cross-location management of all installations and tests
Automatic creation of test reports
Management of your test goods
Included free of charge in the new licence model
For more information contact our Customer Service.