Trade of used test equipment – climate chambers and vibration simulation test system
Our used test equipment can be utilized as high-quality yet cost efficient solution for your product testing procedures without any compromise on the benefits provided by renowned manufacturers.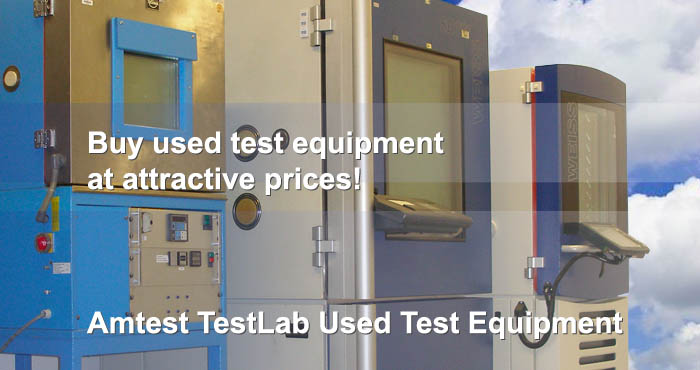 Buy used test equipment at attractive prices!
If you need to test equipment on a limited budget, purchasing used test equipment may provide the right solution for you.
At Amtest-TM you can buy high quality products.
12 Months Warranty Amtest-TM is committed to provide high quality used instruments with the added security of 12 months warranty with valid calibration and certificate where applicable.
We provide you with the highest level of professional and sales support.
We offer committed and reliable expert assistance both before and after sales.