AmtestLab – Product testing
The Amtest-TM laboratory performs environmental simulation tests. Products are tested for reliability and quality in almost all product categories.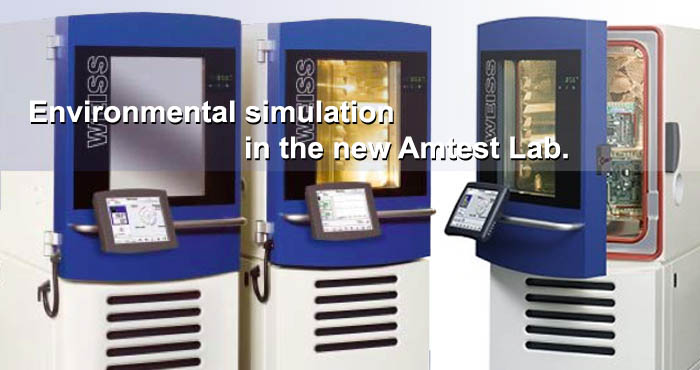 Our reproducible environmental conditions provide reliable test results which our customers need for their efficient Research & Development projects!
If you prefer performing the tests yourself, our test chambers are available to let for temperature and climate tests directly at your workplace.