Weiss and Vötsch services – service that is worthwhile
Qualifications and training are essential – Our service technicians are specialists with first-class training in the areas of electrical/electronic engineering, cooling technology, control technology, mechanical engineering and software.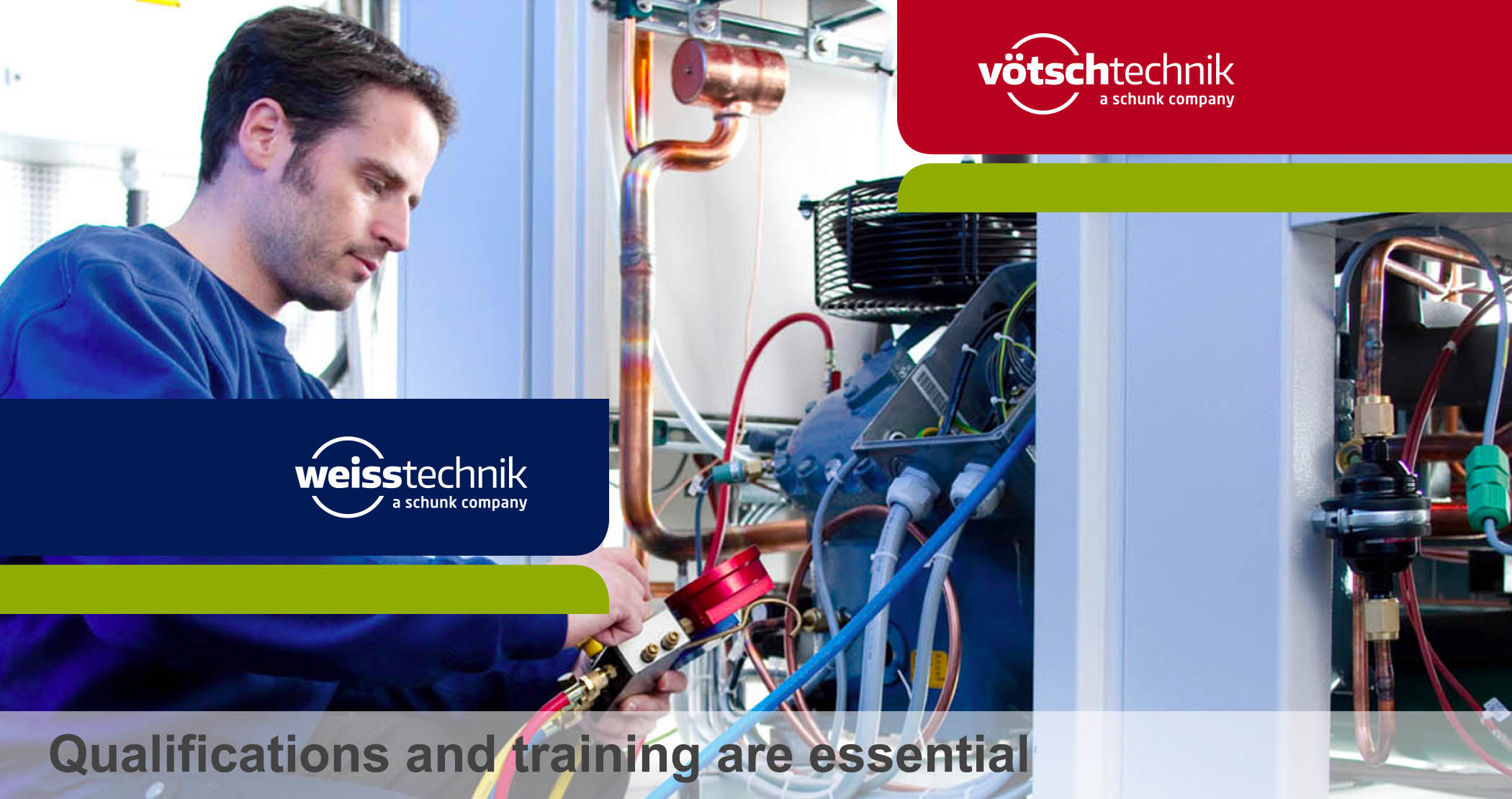 We develop sophisticated solutions that meet the most demanding requirements 
As one of the most innovative developers and manufacturers of equipment in the areas of environmental simulation, heating and air-conditioning technology, we develop sophisticated solutions that fulfil the most demanding requirements. These quality requirements also determine the level we strive for when it comes to service.
Specialist expertise 
We can advise you with regard to engineering modifications and equipment conversions, system expansions, networking, maintenance, calibration, qualification and energy efficiency.
Strong service organisation 
The quality systems supplied by weisstechnik and vötschtechnik ensure that products, functioning, reliability and durability will fulfil your quality requirements. To ensure that this is achieved, these modern, highly complex systems must be regularly tested, maintained and cared for.
We, your service team, do our utmost to ensure that you are and will remain a satisfied customer!
Extensive service network,
Wide selection of preventive maintenance,
Reliable spare part supply,
Special deployments available any time,
Training programmes for our customers,
Certified proper disposal of outdated devices!