Pioneer solution in energy efficient and dynamic test systems
To develop or invent industrial products with high reliability, measurement results can be used to feed back into product design.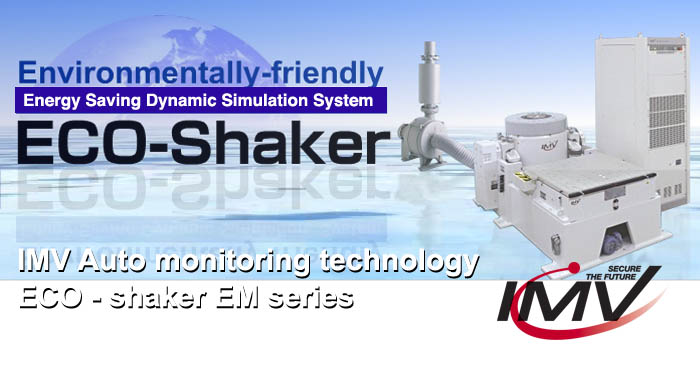 Quality improvement - Vibration measurement is essential to enhance product reliability by investigating the cause of problems.
IMV System Category

IMV Corporation Products - Areas of Applications

Energy Saving Type Vibration Simulation System

Emphasised service of the IMV brand service

Innovative Technology- Hybrid Vibration Test System

Vibration test system, test chamber, test fixtures …

IMV 6DOF Simultaneous Multi-Axis Test System
Avoid malfunctioning development and minimize claims within warranty period.
To help you with that, we offer you high-precision measuring instruments and test equipment.

Do not hesitate to contact us. We send you a reply as soon as possible.