Optional SIMPATI modules for just the right extension in production
More networking. More security. More speed. – With our additional modules for the SIMPATI control software, you can optimally adjust the conditions of use to suit your individual needs and processes.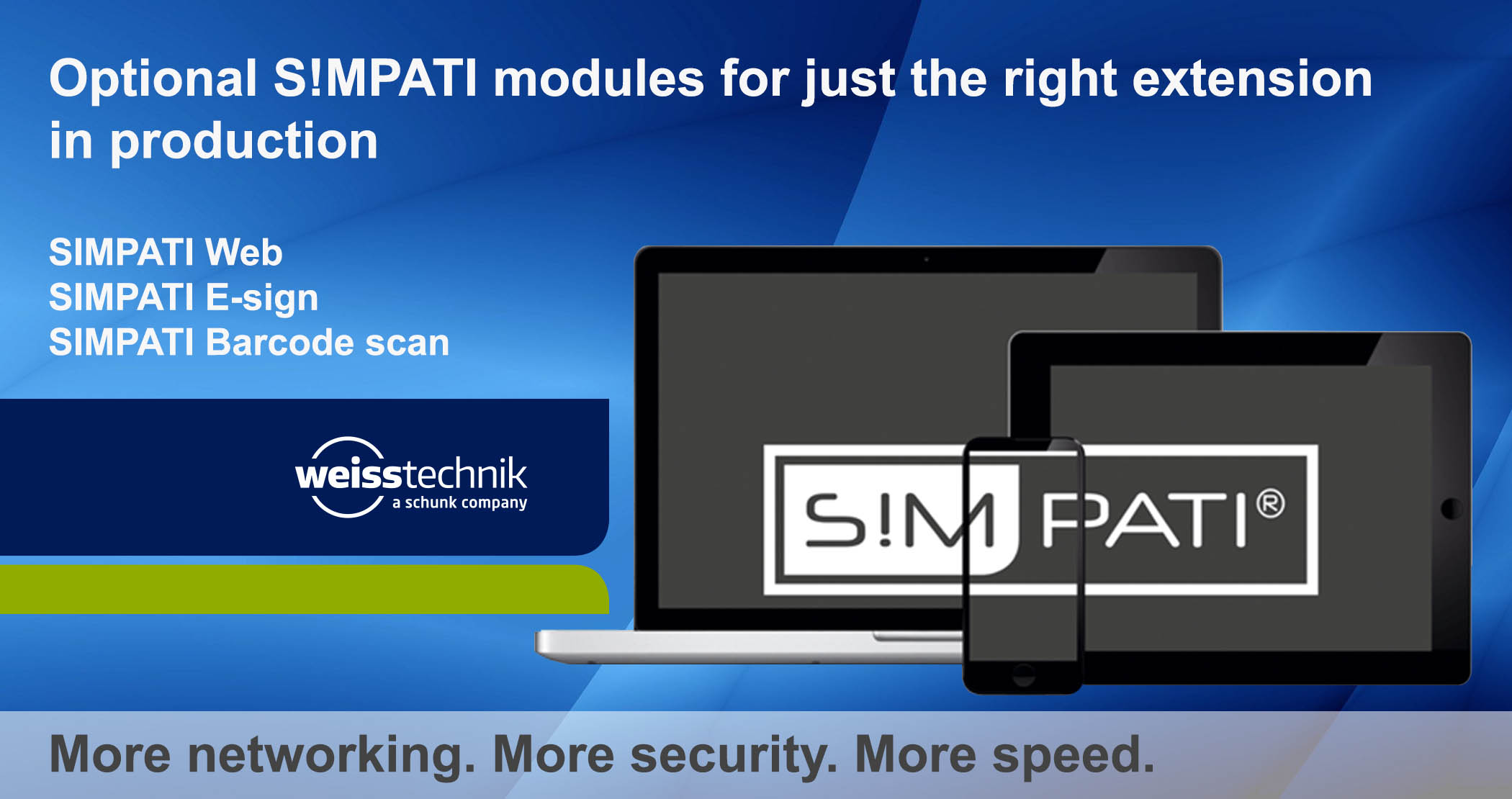 SIMPATI Web 
The extension for comfortably monitoring and controlling your systems within the local company network and via a web browser.
Monitoring of process data anytime, anywhere
Mobile access while on the move
Simultaneous control of different systems by multiple users (multi-user operation)
Access to previously archived measured data
Ability to constantly view and acknowledge error messages
SIMPATI E-sign 
This optional module makes it possible for electronic, paper-free test documents to be signed with an electronic signature.
Capture of genuine, active biometric data based on hand- writing
Legal security through unequivocal identification of the signatory
Encrypted transfer
Fulfils all aspects of FDA Guideline 21 CFR Part 11 and EU GMP Annex 11
SIMPATI Barcode scan 
The optional barcode scanning technology can be ideally used for batch registration and storage management in your system.
Simple process data scanning
Can also be used in clean-room areas
Nearly error-free input of batch numbers and product IDs
Automatic assignment of process sequences to existing products.