Conditions for installation of IMV air-cooled vibration test systems
Shaking tests require a 3-axis vibration profile and 3 axial fixture. The lowest test frequency would be 1 Hz. What are the conditions for installation of vibration test systems?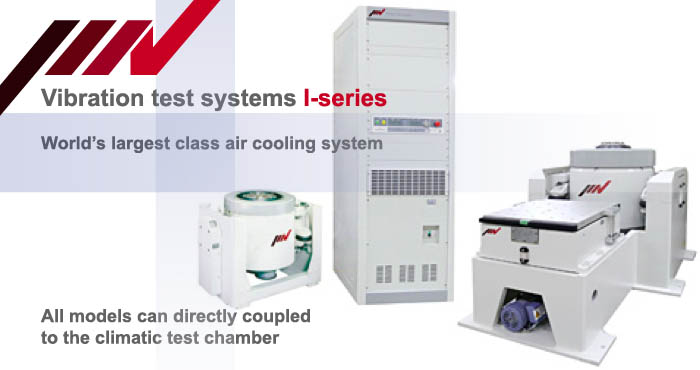 When performing 3-way tests with a single-axis shaker test equipment, the samples to be inspected are normally mounted one after another per direction. In this case, the armature is fitted with an adapter to which the product can be mounted in X-Y-Z directions.
For random tests, the lower frequency limit is verified by the manufacturer for safety reasons.
What type of flooring is required for the equipment?
Can it be installed in premises on storeys or is it necessary to provide stable for the operation?
The equipment can be safely operated on regular industrial floor. The vibrating shaker head is isolated from the frame and the floor by air bellows which compensate for the majority of the vibration. The dynamic load exposed on the floor is similar to when someone is jumping on it. However, it is advised to operate the equipment in an isolated room due to the structural and pneumatic noise generated during operation (acoustic insulation might be required for this purpose as the generated noise level may exceed 110 dB).
In case of high-performance equipment or sensitive environment (e.g. measuring room in the surroundings) it might become necessary to use detached bottom plate / separate machine bed (seismic mass).
Please contact our representatives for further information.