Environmental simulation testing – Product categories
At the Amtest-TM laboratory, we carry out environmental simulation tests. We are testing safety and quality of products across almost all product categories.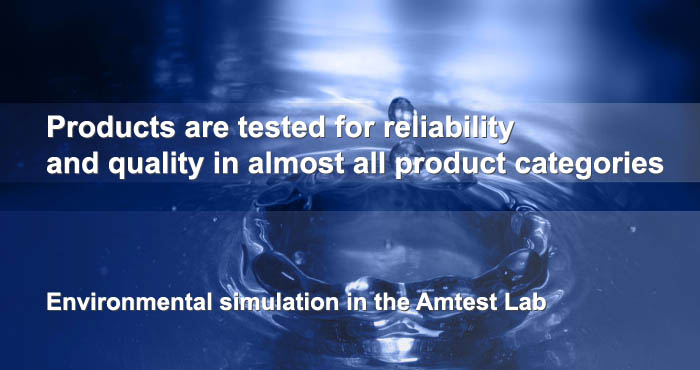 A market is secured for manufacturers only if their products satisfy the expectations of international standards prevailing in the particular market region.
Product categories
Product testing and packaging testing
Testing of engineering commodities
Testing of motor vehicle component testing and equipment
Testing of electronics products
Testing of computerized installations
Testing of aerospace / military hardware
Testing of satellite sub-assemblies